REL 2100 We Are Each Other's: Getting Started
We Are Each Other's equips young people to engage in acts of interfaith cooperation, anti-racism, and service with their communities. This interactive experience offers an easy way to engage in interfaith reflection and action relevant to our current national context. Ideal for participants new to interfaith work or online learning, this track offers introductory interfaith learning and a straightforward call to action to engage in concrete acts of service.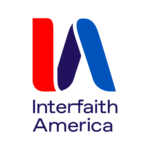 Interfaith America
·
April 15, 2021
High School, College, Graduate, Professional Development
Civic Education for a Common Good
We apply the U.S. Department of Education's Consensus Statements about Constitutional Approaches for Teaching about Religion
▸ Our approach to religion is academic, not devotional;
▸ We strive for student awareness of religions, but do not press for student acceptance of any religion;
▸ We sponsor the study about religion, not the practice of religion;
▸ We expose students to a diversity of religious views, but may not impose any particular view;
▸ We educate about all religions, we do not promote or denigrate any religion;
▸ We inform students about religious beliefs and practices, it does not seek to conform students to any particular belief or practice.
We apply the American Academy of Religion's "Religious Literacy Guidelines"
▸ "Religious Literacy Guidelines for College Students." American Academy of Religion, 2019.
▸ "Teaching About Religion: AAR Guidelines for K-12 Public Schools." American Academy of Religion, April 2010.
We apply the National Council for the Social Studies C3 Frameworks for Religious Studies
▸ College, Career, and Civic Life (C3) Framework for Social Studies State Standards, "Religious Studies Companion Document for the C3 Framework." Silver Spring, MD: National Council for the Social Studies, 2017.
Login
Accessing this course requires a login. Please enter your credentials below!